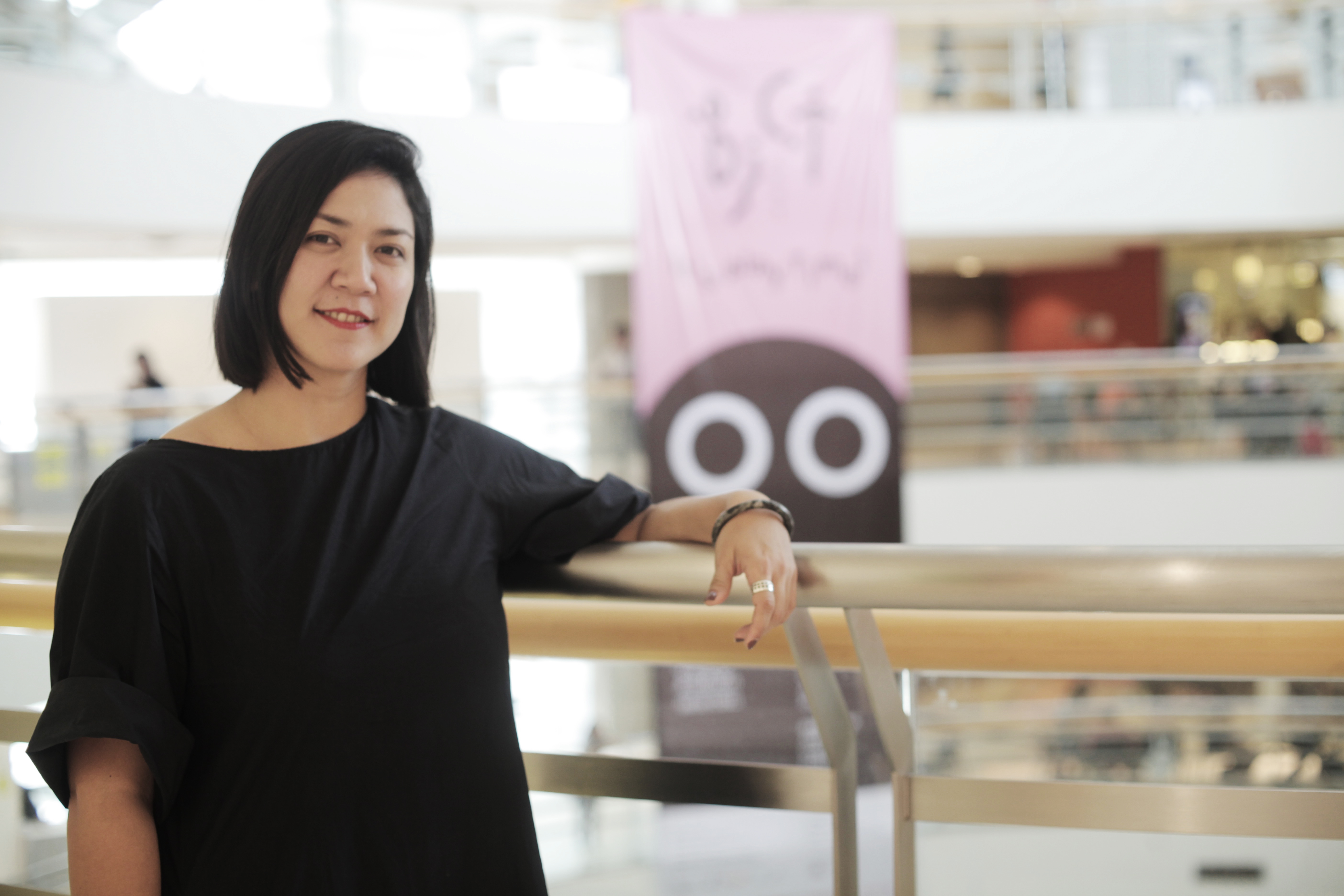 Director's Interview
Thailand needs
International Children's Theatre Festival
__________________________
Adjjima Na Patalung
After graduated her Master degree in Directing from Middlesex University in London and continuously going back and forth between Thailand and England doing theatre and workhops, Adjjima was an Assistant Director for many companies such as Theatre Rites and Young Vic Theatre. She was also a Director for Yellow Earth Theatre, A4M Performing Arts, etc.
In 2008, Adjjima set up Arts on Location; an organizer hosted advanced training for theatre both in Thailand and in England. She has been working with Democrazy Theatre Studio and Thai artists since 2009. Samples of her directing pieces are Love and Money, The Chairs, Boxes, and The Crucible-play reading.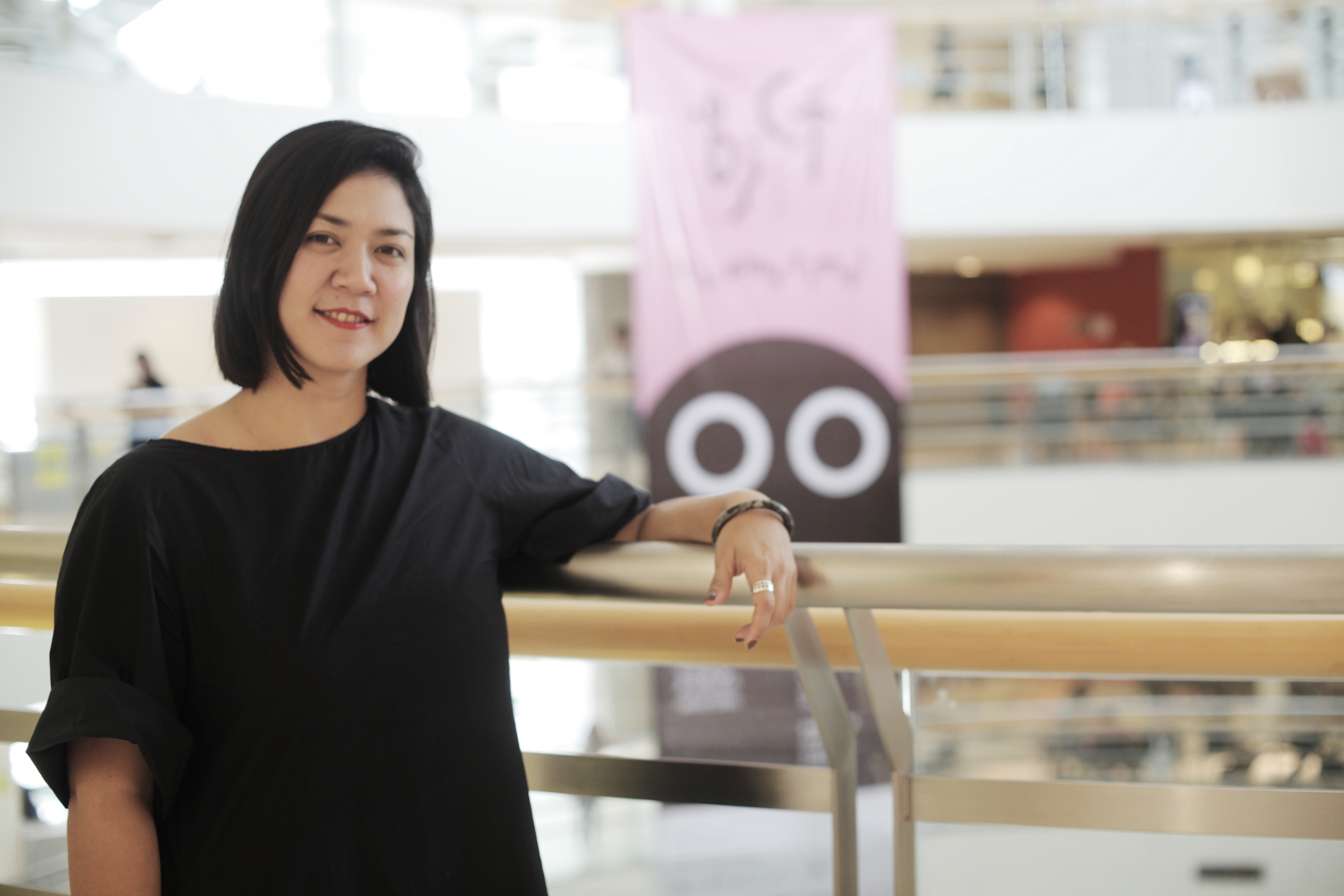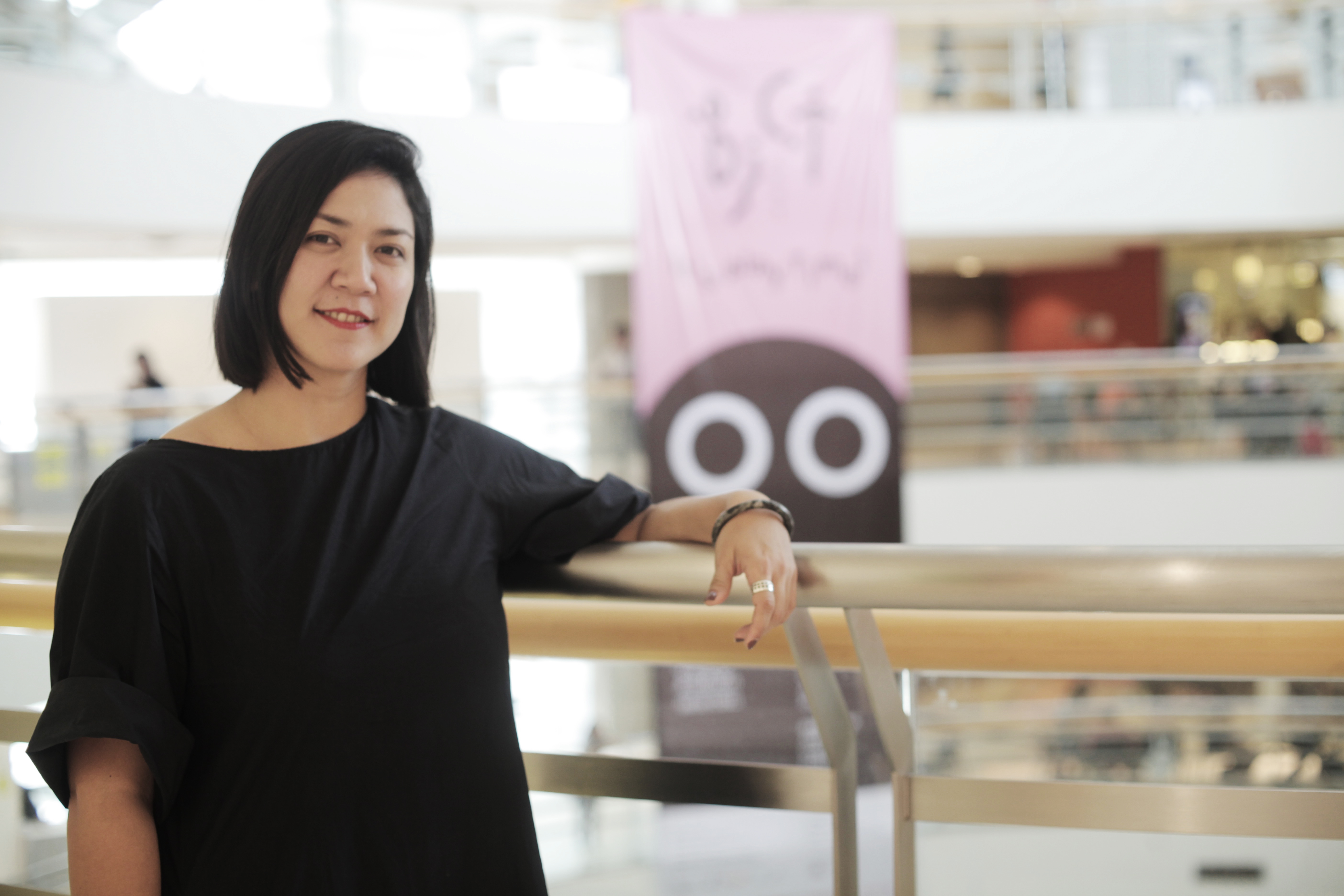 Q : How did you come up with the Bangkok International Children's Theatre Festival and what inspired you to make the first festival happen?
I had an opportunity to live and work for several years in the UK. During this time, I saw many productions including theatre for young audiences. I was very impressed by how seriously theatre for young audiences were taken there. Most productions I saw were of high standards with the artistic quality equal to what one would expect from theatre for adults. Since then, I have developed an interest in theatre for young audiences.
In many countries, theatre for the young has progressed to a professional level with great innovation, a variety of presentational styles and concepts. Nurturing creativity from a young age through access to high-quality art, in my opinion, reflects the country's value in the wellbeing and development of its people. Children in Thailand also deserve an opportunity to be inspired. I am a theatre maker. I truly believe in the art form and its capability to nurture our creativity and inspire us with imagination.
I had an opportunity to work with 2 companies when I was abroad. One of them was UK's Theatre Rites, very famous for their puppetry and site-specific performances. I also worked with a member of Companhia de Música Teatral from Portugal who is also a professor and psychologist specializing in music in child development. I was very much inspired by their work, which is mainly for young audiences. However, adults also are impressed with their performances because of the artistic quality and uniqueness. I just simply want Thai children and the general public to experience these performances. Currently, there is an exciting movement in theatre for young audiences in Thailand, as there are many Thai artists developing works in the field. It seems a perfect time to create BICT Fest, so I'm collaborating with Democrazy Theatre Studio and setting up the Bangkok International Children's Theatre together.
Q : Is BICT Fest really the 1st International Children's Theatre Festival in Thailand?
We have made a thorough research and there have been several theatre festivals for young audiences before us. However, when talking about a full-scale international theatre festival, BICT Fest is considered the first one.
BICT Fest provides not only storytelling and puppet performances, but we also offer other types of performances including dance opera for infants, movement-based production for young children, and workshops for families, parents, teachers, caregivers and other professionals working with children. We also run the BICT Fest Forum with academic discussions on various topics about children's development and theatre for children in Thailand.
_________________________________
"…theatre for children can be of as great quality and as highly artistic as theatre for grown ups.
It can tell serious and complex stories.
Children are more than ready to learn and workout their limitless imagination".
_________________________________
Q : In Thailand, theatre is not an art form that is widely recognized for its potential, especially for the creative development of young audiences. Why do you think Thailand needs an international theatre festival for young audiences?
         In fact, there are many respectful Thai theatre professionals who have been continuously working and developing inspirational theatre works for children. However, we believe that creating an international event will provide a space for exchange and dialog between the Thai and international artists as well as a cross-cultural opportunity to network and further develop their works.
BICT Fest also aims to offer families living in a metropolis such as Bangkok an alternative way to spend quality time together outside of the shopping malls. We also want to provide options for children to enjoy an experience in a theatre, and that there are other types of engaging shows other than 'Disney', or similar product-led entertainment. It is perfectly okay to go to those shows. We are living in a capitalistic society at the end of the day. BICT Fest just wants to provide options, other types of shows that is unique and is created from a thoughtful process with an intention to understand children's psychology and with respect to children's intelligence.
Theatre offers a 'sensorial experience'. It has a capacity to help children to develop physically, emotionally and intellectually. The BICT Fest team and I are theatre artists. We hope to change perspective towards children's theatre and introduce an idea that actually, theatre for young audiences can be of great quality and as highly artistic as theatre for grown ups. It can tell serious and complex stories. Children are more than ready to learn and workout their limitless imagination.
Q : Why should parents bring their children to BICT Fest?
         There are artists from 6 countries participating in BICT Fest 2016 including UK, Portugal, Israel, Japan, Indonesia, and Thailand, and 8 performances in total. Every company is a professional and the programme is carefully curated. It is the first ever BICT Fest this year, and we very much want to ensure the quality of all shows.
All performances from overseas are internationally acclaimed. You would have to travel to these countries to get to see them. Moreover, we would like the festival to be accessible to everyone. "BICT Give" is a campaign that offers seats for children from disadvantaged backgrounds to enjoy and be inspired by the shows at BICT Fest.
Another highlight at BICT Fest 2016 is that there will be performances and activities created especially for those who are often overlooked, such as infants and children with special needs. We also offer workshops for families with infants to learn how to communicate through music, and there are many more activities that you will not find anywhere else.
BICT Fest team doesn't just want to offer one hour of spectacular entertainment, but we also want to give an experience that nurtures creativity and imagination in children as well as grown ups coming to the festival. We hope that BICT Fest will be another memorable experience of precious, fun, and quality time for everyone in the family.